NATIVITY SCHOOL CHRISTMAS SILENT AUCTION IS COMING UP
on FRIDAY, DECEMBER 10!
While most items are yet to be published on the auction site, here's a sneak peek at our parent/teacher classroom basket list.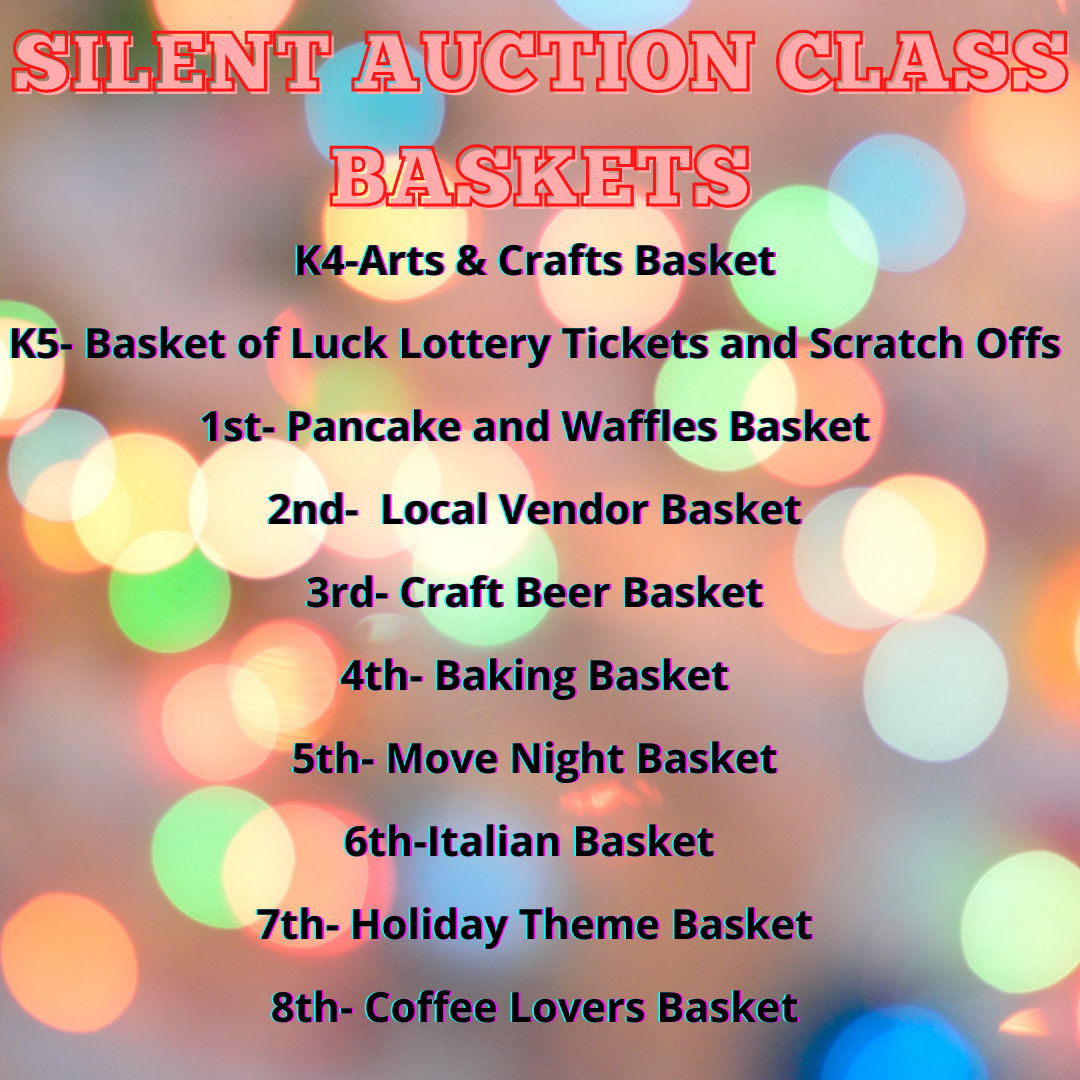 Please be sure to purchase your tickets soon by going directly to the auction website. Get your babysitters lined up for a date night, and buy your tickets in advance for $10 per person or $15 at the door. One glass of wine/beer and hors d'oeuvres are included in the ticket price and viewing items in person. Make it a date night and come out to see the auction items and then head out to dinner and bid on items right from your phone or computer when you get home.
PLEASE NOTE THAT THIS IS AN ADULT-ONLY EVENT
Advanced bidding will begin on Friday, December 3 with more items added throughout the week. Doors open on Friday, December 10, at 5 PM, and bidding ends at 8:30 PM.
TICKET SALES ARE AVAILABLE NOW AT THE FOLLOWING LINK:
NATIVITY SCHOOL CHRISTMAS SILENT AUCTION
OR Text NativityChristmas2021 to 843.606.9595