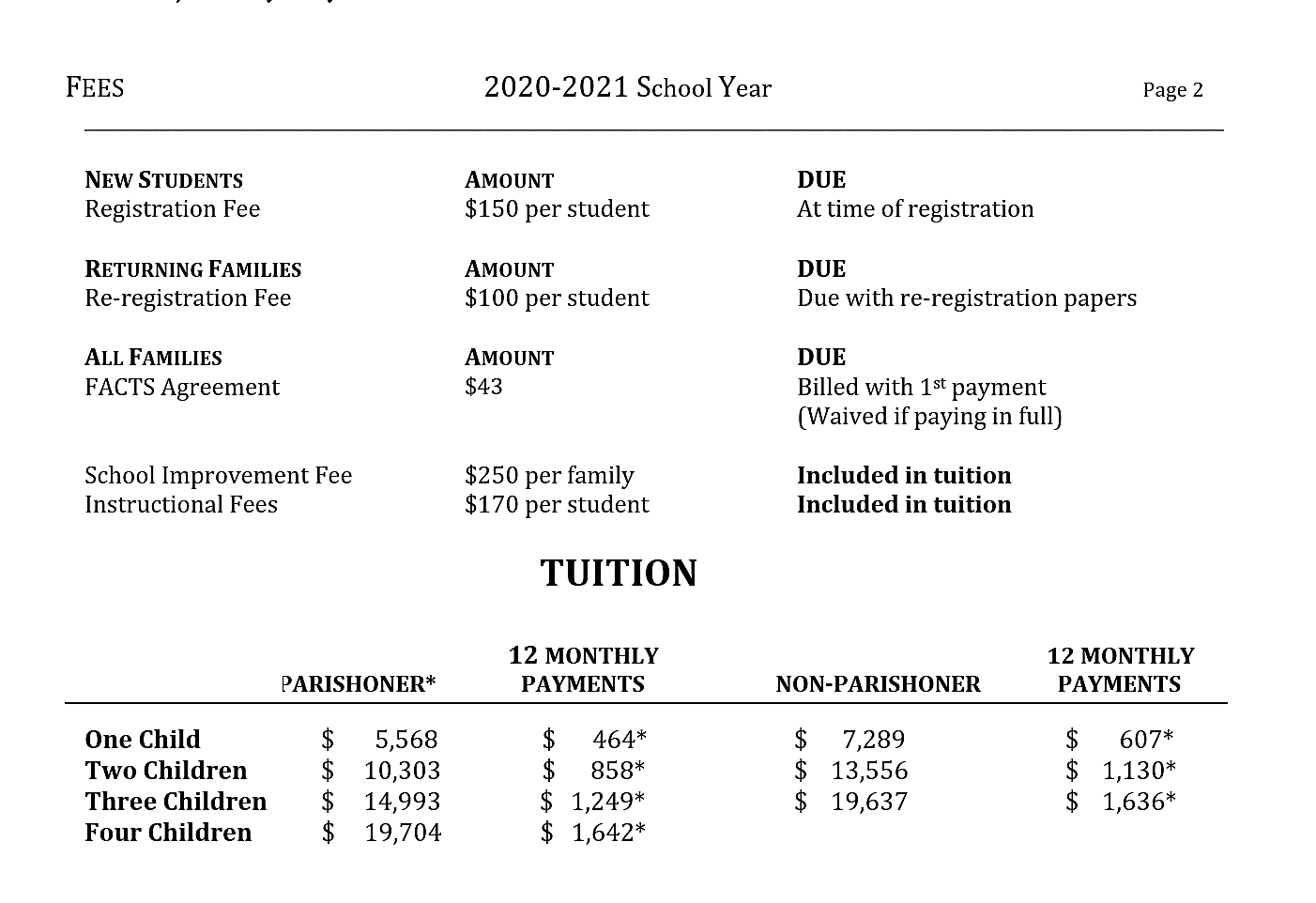 Parishioner: Those families registered with and contributing to either the Church of the Nativity, Holy Spirit, or Our Lady of Good Counsel. Parishioner status is verified with each parish office.
The monthly payment assumes families pay over 12 months. Families may pay only 4 times a year, but they must notify the school office upon registration or re-registration.
Families not paying in full must enroll with FACTS Tuition Management Company.
FACTS payments begin June 2019 and all accounts must be paid off by May 2021.